Aims and Scope
Leandro de Oliveira Sant'Ana, Jeferson Macedo Vianna, Natália Rodrigues dos Reis, Aline Aparecida de Souza Ribeiro, Bruno de Oliveira Soares, Jefferson da Silva Novaes, Fabiana Rodrigues Scartoni, Sérgio Machado
---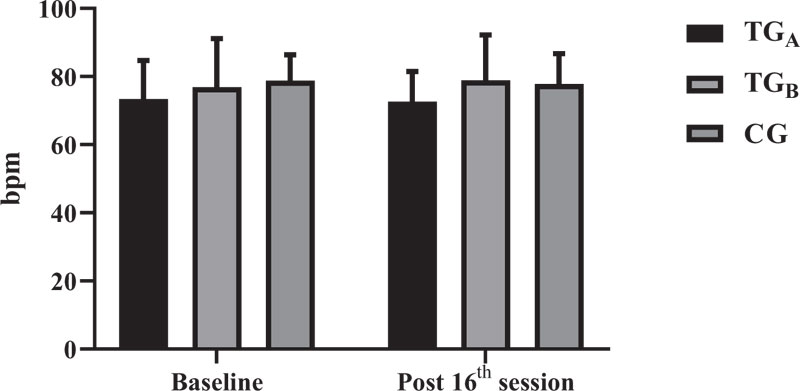 Background:
Interval training is a method with high acceptance in prescription to increase health and can be an essential intervener in improving cardiovascular function.
Objective:
This study aimed to verify the effects of eight weeks of interval training with different intensities on hemodynamic and autonomic function, which were assessed through resting heart rate, blood pressure, dual product, and heart rate variability.
Methods:
The sample consisted of 24 older men (age: 68.8 ± 6.8 years, body mass: 74.4 ± 18.1 kg, height: 1.70 ± 0.8 m; BMI: 25.1 ± 2, 2) who were physically active. Participants were randomized into 3 experimental groups: training group A (TGA, n = 8), training group B (TGB, n = 8) and control group (CG, n = 8). For trained groups, interventions were developed twice a week for eight weeks, with an interval of 48 hours between the sessions. The evaluations were carried out at the pre (baseline) and after the eighth week of intervention. The control group did not perform any intervention. The variables were analyzed for 10 minutes with subjects at rest in the sitting position before and after the intervention. Statistics with a significance level of p <0.05 were applied.
Results:
After the intervention, no statistically significant results were found in the variables assessed (p> 0.05).
Conclusion:
The intervention was not sufficient to promote statistical differences in hemodynamic and autonomic variables.
---
September 05, 2020
Andrigo Zaar, Eduardo Borba Neves, Abel Ilah Rouboa, Victor Machado Reis
---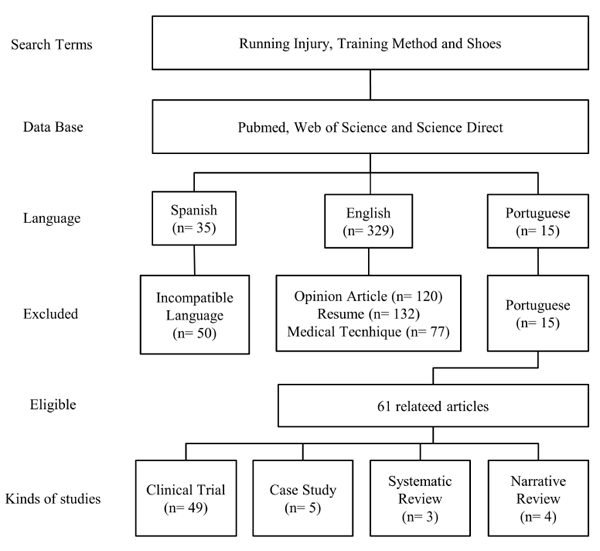 Background:
Long-distance running is a popular recreational exercise. It is a beneficial activity for health and wellness. However, the running can also cause injury, particularly in the lower extremities. There is no consensus in the literature on the intrinsic and extrinsic factors that cause these musculoskeletal injuries. In theory, most injuries are caused by methodological errors, the type of footwear and terrain.
Objective:
To identify the factors associated with injuries in recreational runners based on evidence.
Method:
The data sources used were: PubMed, Science Direct and Web of Science. Compiled the English-language articles identified by keywords, titles of medical affairs and research of electronic databases above. With this research from the review process, controlled trials were grouped in a study population consisted of recreational runners.
Results:
Evidences suggest that injuries are common for runners. Many variables can contribute to the injury process, among them extrinsic factors such as training methodology, running shoes and surface.
Conclusion:
To modify one or more of these factors may help prevent injury, so coaches and runners should consider it, and prevention efforts need to be tailored to this group to reduce the risk of specific injuries.
---
December 29, 2017