Aims and Scope
Pedro Cantero Castrillo, M de los Ángeles Fernández Villarino, M Belén Toja Reboredo, Miguel Ángel González Valeiro
---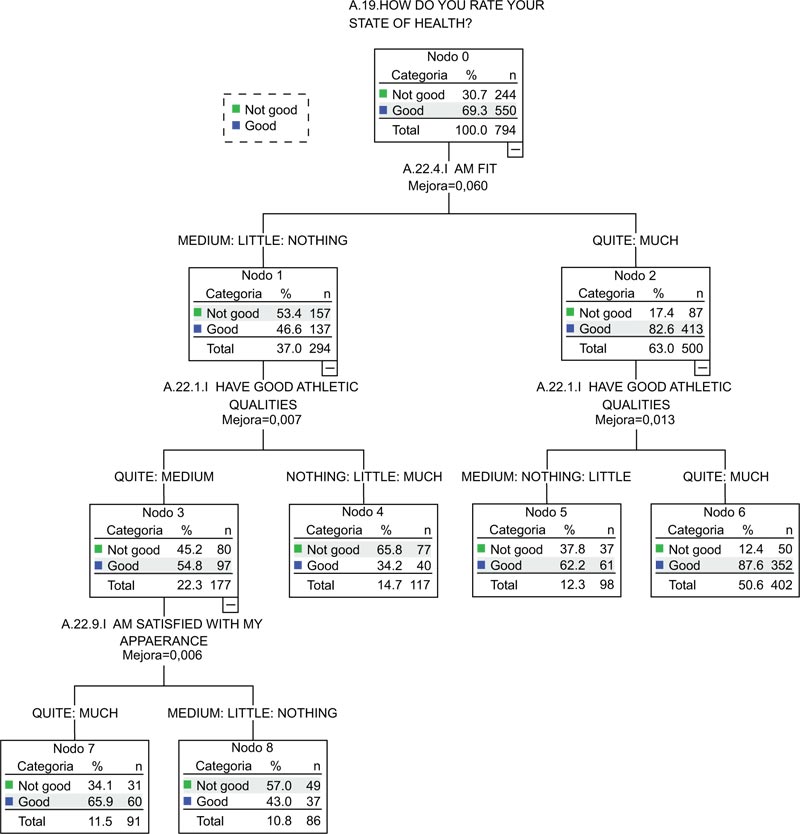 Background:
Self-rated health is influenced by personal characteristics, such as gender and age. Similarly, it seems that physical self-concept can influence this perception, being positively related to healthy habits and quality of life. Adolescence is a sensitive stage in establishing the physical self-concept as well as in health-related behaviours. Therefore, it is necessary to study these relationships since the behaviours established at these ages will have a lasting impact on life.
Objective:
The aim of this study was to analyse the relation between physical self-concept and self-rated health in adolescents.
Methods:
A sample of 1697 adolescents (824 boys; 48.5% and 873 girls; 51.5%), aged between 12 and 16 years old (14.2 ±1.0) participated in the study. For data collection, a questionnaire was used. The measured variables were perception of health, physical self-concept and gender. A chi-square test was used to analyse the data and evaluate the association between the variables, and Cramer´s V was used to quantify the degree of association. A Classification and Regression Tree (CART) evaluation was applied to discover the influence of the variables that have an effect on the perception of health.
Results:
The results show that boys perceive to have better health and greater physical self-concept than girls. Similarly, a positive relationship has been found between the health´s perception in both genders and the physical self-concept, in each of its subdomains.
Conclusion:
A positive relationship has been found between health perception and physical self-concept. Therefore, an increase in the physical self-concept is presented as an opportunity to improve health self-perception, which can positively affect the health of young people.
---
December 31, 2020
Andrigo Zaar, Eduardo Borba Neves, Abel Ilah Rouboa, Victor Machado Reis
---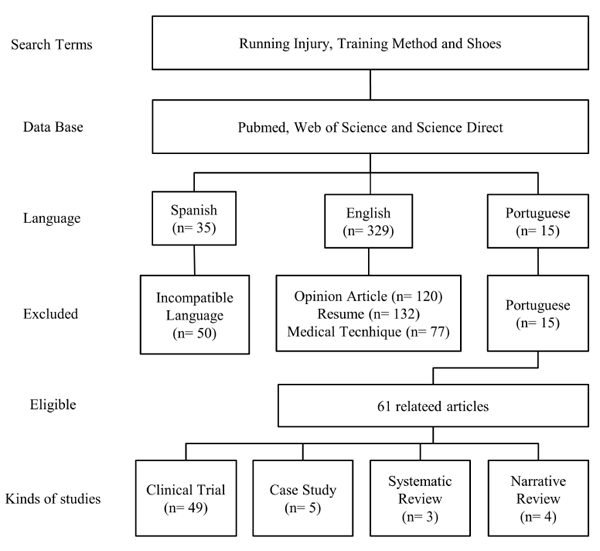 Background:
Long-distance running is a popular recreational exercise. It is a beneficial activity for health and wellness. However, the running can also cause injury, particularly in the lower extremities. There is no consensus in the literature on the intrinsic and extrinsic factors that cause these musculoskeletal injuries. In theory, most injuries are caused by methodological errors, the type of footwear and terrain.
Objective:
To identify the factors associated with injuries in recreational runners based on evidence.
Method:
The data sources used were: PubMed, Science Direct and Web of Science. Compiled the English-language articles identified by keywords, titles of medical affairs and research of electronic databases above. With this research from the review process, controlled trials were grouped in a study population consisted of recreational runners.
Results:
Evidences suggest that injuries are common for runners. Many variables can contribute to the injury process, among them extrinsic factors such as training methodology, running shoes and surface.
Conclusion:
To modify one or more of these factors may help prevent injury, so coaches and runners should consider it, and prevention efforts need to be tailored to this group to reduce the risk of specific injuries.
---
December 29, 2017